WORKSHOP AND COURSE SCHEDULES
A) Courses for Educators: SMART and PD Workshops
B) MBSR and Introduction to Mindfulness Workshop Schedule
C) Conference Events
D) Community Courses
E) Courses for Parents
F) Retreats

Subscribe (free) to our newsletter to receive schedule updates via email.
A) Courses for Educators and Professional Support Staff
SMART: Stress Management and Resiliency Techniques
SmartEducation™ is an evidence-based program coordinated by SmartUBC that specifically targets the needs of K-12 educators and professional support staff, with a strong emphasis on the cultivation of mindful awareness including elements of self-compassion, emotional literacy, self-regulation skills, optimism and self-care.
The SmartEducation™ program involves experiential activities in mindfulness including: meditation, emotional awareness and movement. Weekly meetings also contain presentations and group discussions that include:
Concentration, Attention and Mindfulness
Empathy Training
Compassion Training Emotional Balance Training
Certificate of Completion: Successful participants are eligible to receive a certificate of completion from UBC Faculty of Education
---
SMART WINTER 2018
Workshop Name
Facilitators
Winter 2018 Dates
Retreat Date
Location
Registration Here

Download
Flyer Here

MIDDLEFIELD CI (YRDSB)
Stephen Chadwick
Heidi Bornstein
Mary Githumbi
Wednesdays
February 28-May 2
(No session March 14th Spring Break)
4:30-6:30 PM
Wednesday April 18th
4:30-8:30 PM

Middlefield Collegiate Institute Library,
525 Highglen Ave, Markham, ON
L3S 3L5
Course is now full. Please register at one of the other locations or call (416) 267-4707
to be put on a waitlist.
SMART WINTER MIDDLEFIELD Flyer
EMILY CARR SS (YRDSB)
Franca Battaglia
Julia Neilson
Tuesdays
February 27-May 1
(No session March 13th Spring Break)
5-7 PM
Tuesday
April 17th
5-9 PM
Emily Carr Secondary School, Library
4901 Rutherford Rd, Woodbridge, ON
L4H 3C2
SMART WINTER 2018 EMILY CARR Registration Form
SMART WINTER 2018 EMILY CARR Flyer
ROSEDALE HEIGHTS (TDSB)
Stephen Chadwick
Lois Lorimer
Thursdays
March 1-May 3
(No session March 15th Spring Break)
5-7 PM
Thursday
April 19th
5-9 PM
Rosedale Heights
Drama Rooms 110/117
711 Bloor St E, Toronto, ON
M4W 1J4
SMART WINTER 2018 ROSEDALE HEIGHTS Registration Form
SMART WINTER 2018 ROSEDALE HEIGHTS Flyer
VALLEY PARK MS
(TDSB)
Heidi Bornstein
Sara Escott


Tuesdays
February 13-April 17
(No session March 13 Spring Break)
4:30-6:30 PM


Tuesday
April 3rd
4:30-8:30 PM

Valley Park Middle School
Library
130 Overlea Blvd
East York, ON
M3C 1B2

SMART WINTER 2018 VALLEY PARK
Registration Form
SMART WINTER 2018 VALLEY PARK Flyer
CENTRAL WELLINGTON DISTRICT HS (UGDSB)

Carol Arnott


Tuesdays
March 20 - May 8
4-6 PM


Sunday
April 29th
10 AM-2 PM

Central Wellington District HS
905 Scotland St., Fergus, ON
N1M 1Y7

SMART WINTER 2018 FERGUS
Registration Form
SMART WINTER 2018 FERGUS Flyer

PRESTON HS
(WRDSB)


Carla Waites

Mondays
March 19 - May 7
(No session April 2- Replacement session
Tuesday April 3)
4:30-6:30 PM

Sunday
April 29
10 AM-2 PM

Preston High School,
Library
550 Rose Street Cambridge
N3H 2E6




SMART WINTER 2018 PRESTON
Registration Form
SMART WINTER 2018 PRESTON
Flyer
EASTWOOD CI
(WRDSB)
Carla Waites
Wednesdays
March 21 - May 9
4:30-6:30 PM

Sunday
May 6
10 AM-2 PM

Eastwood C.I.,
Library 760 Weber Street East
Kitchener
N2H 1H6

SMART WINTER 2018 EASTWOOD
Flyer
For more information on smartEducation™ and the collaboration with smartUBC, click here
If you would like more information on how to have SMART brought to your school or school board, please contact us.
---
SMART FACILITATOR TRAINING COURSES SUMMER 2018
More information on the SMART Facilitator Training Certification Pathway HERE
---
200-hour Mindful Yoga Teacher Certification Begins Fall 2018
Dates: 10-weekend training Saturdays & Sundays from 8:30 am to 5:30 pm
2018: Sept. 22-23 / Oct. 20-21 / Nov. 17-18 / Dec. 8-9
2019: Jan. 12-13 / Feb. 9-10 / March 23-24 / April 13-14 / May 11-12 / June 8-9
Fees:
$550 deposit to secure your spot, prepaying for the first and last session
8 postdated checks of $275 for each monthly session allowing you to "pay as you learn" throughout the year
total: $2,750 plus $100 materials fee
Prices of yoga teacher trainings at other studios range from $3,500-$5,000)
tax deductible receipt provided
Location: Red Canoe Studio (Gerrard and Woodbine in the Beaches),
57 Devon Rd, Toronto, ON M4E 1X8
For More Information, please contact heidi@mindfulnesseveryday.org or call (416) 267-4707
Program Details HERE Download Flyer HERE
---
University of Toronto School of Continuing Studies
3277 - 
Teaching Mindfulness to Teens

- 2-Day Course

Teens today need help to manage anxiety, cultivate empathy and compassion and develop coping skills. Mindfulness can help them, and this introductory workshop will help you teach mindfulness to teens.

Whether you're a teacher, education support worker, or other youth service practitioner, you'll get the information and resources you need to design a new mindfulness curriculum or implement an existing one. Explore the core elements of mindfulness training, practical applications, curriculum connections, neuroscience research, customized lesson plans and adaptations for different populations.
What You'll Learn
Assess the resources needed to implement a mindfulness program.
Use age-appropriate activities, practices and instructional materials.
Select activities and practices that will support mindful core competencies: Show students how they can benefit from mindfulness practice.
Help teens enhance their optimism, motivation, creativity and impulse control skills through the use of mindfulness.
Dates: Fall 2018
Time: 9:00am - 4.00pm
Location: Faculty of Social Work (SK) Building, Room 418
246 Bloor Street West, St. George Campus

Course Fee: $350.00 | Registration Here
Applicable Certificates
A
pplied Specialization in Mindfulness Meditation
---
B) MBSR and Introduction to Mindfulness Workshops
Richmond Hill
LOCATION

Canadian Academy of Therapeutic Arts
120 Newkirk Road Unit 12
Richmond Hill, ON L4C 9S7

Map

SCHEDULE

Introduction to Mindfulness

Wednesdays March 7 to April 18, 2018 | 7 - 9:30 PM

(No session March 14th - to be confirmed)


TEACHERS

Naomi Nurgitz
Email
(905) 884-6706


NOTES


Course fee: $275.00
plus Materials


Workshop Brochure

---
Danforth
LOCATION

Estonian House
958 Broadview Ave,
East York, ON M4K 2R6

Map

SCHEDULE

MBSR Workshop

Wednesdays
March 21 to May 16, 2018
6 - 8:30 PM
Orientation Session Wednesday March 21, 2018 6 - 8:30 PM

RETREAT: Saturday, May 12, 2018
11 AM - 5 PM


TEACHERS

Sara Escott
Email
(416) 899-3761


NOTES


Course fee: $385 (Early Bird rate until March 14th) / $425 (after March 15th) includes workbook.
Plus Full Catastrophe Living by Jon Kabat-Zinn (Course Textbook $20)


Workshop Brochure

---
C) Conference Events
Mindfulness Everyday presents workshops on Mindfulness in Education
Reading for the Love of It 2018
Location: Sheraton Centre Toronto Hotel, 123 Queen St W, Toronto, ON M5H 2M9
Dates: February 22 - 23, 2018

Workshop Title: Mindful Educators - Resilient Students: An Experiential Approach
Thursday, February 22, 2018 | 2.15pm to 3.30pm (Chestnut East & West Room)
Friday, February 23, 2018 | 2.15pm to 3.30pm (Birchwood Room)
Registration Opens September 1, 2017 | More Information Here
---
A Mindful Society 2018
Location: University of Toronto, Toronto
Dates: May 25-27, 2018
Presentation Title: The Mountain Visualization for Adults and Teens
Date & Time: Saturday 11:30 AM - 12:00 PM
Presentation Title: Using Guided Imagery to Cultivate Self-Awareness
Date & Time: Saturday PM - 3:45 PM - 5:00 PM
A Mindful Society is an annual forum to explore the application of mindfulness in life. Be a part of the conversation, engage in practices and join the community leading a movement.
---
D) Community Courses
SMART FOR EVERYDAY LIFE
SMART™ (Stress Management And Resiliency Techniques) Education is a 9-session, 20-hour evidence-based program designed to address the needs of all those in "helping professions", including educators, professional support staff, mental health and health professionals as well as members of the community.
Please contact us here to schedule SMART for Everyday Life in your organization or community centre.
---
E) Courses for Parents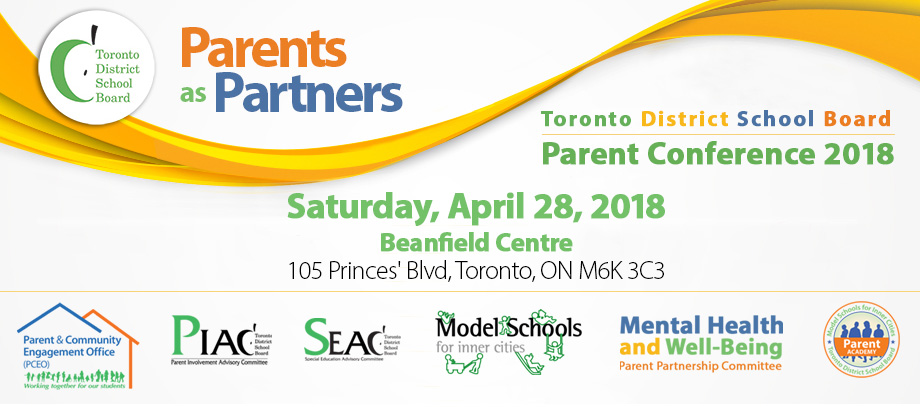 Mindful Parenting and Resilient Children/Youth
Workshop Description: This experiential workshop will provide parents with practical skills and knowledge about mindfulness: what it is, what are the benefits to both parents and children and how it can be practiced. It will deliver practical tips on practicing mindful awareness within family dynamics. The session will examine aspects of mindfulness specifically related to parenting and education:
· how parents can support their children through mindful parenting
· how mindfulness can support well-being for families
Faciilitators: Heidi Bornstein and Sue Hutton
---
Mindful Parenting Workshops
Please contact us at info@mindfulnesseveryday.org to schedule a Mindful Parenting course for your school or parent group.
---
F) Retreats
Day of Mindfulness for Educators

Date: Sun, Mar 4, from 10 am - 3 pm
Location: Estonian House 958 Broadview Ave (just north of the Danforth), East York, ON M4K 2R6
Fee: $25

Parking is FREE.
Register and more Info: HERE

This is through Mindfulness Everyday in partnership with Discover Mindfulness.

The event is open to everyone interested in bringing mindfulness to education – educators, parents, professionals, students and others. Come experience the power of community while practicing mindfulness together.
Spending a day in mindfulness is a great way to deepen your practice and show yourself kindness and compassion. The day will move through various mindful activities, allowing you to see how you can integrate mindfulness into your life, and to enjoy the calm, joy, and connection of a longer period of practice.
We'll have: Guided sitting meditation / Body scan / Mindful movement / Mindful listening / An opportunity to share your practice and ask questions / Mindful eating.

Please wear comfortable clothes, bring a sweater, perhaps a blanket or shawl, yoga mat, water, mindful lunch, and anything else you might need to take care of yourself.
---
Himalayan Meditation and Movement Retreat in Toronto
Dates: August 24-26, 2018 | Friday 7-10 pm | Saturday 9 am - 9 pm | Sunday 9 am - 9 pm
Facilitators: Rebecca Williams and Mayunk (Malcolm Reid) | More information on their approach HERE
Location: Red Canoe Studio (Gerrard and Woodbine in the Beaches),
57 Devon Rd, Toronto, ON M4E 1X8
Cost: 2-Day Weekend Workshop Fee: $300 (includes Friday evening)
Evening Meditation only Friday, Saturday or Sunday (7-9 pm): $25
Group Rate (more than 5) and Couple Discounts available. Registration is limited to 25 participants so register early.
Registration HERE
---
Please contact us at info@mindfulnesseveryday.org for upcoming retreats and Days of Mindfulness